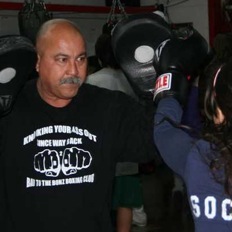 TONY "BONZ" AVILA
Long time Modesto boxing trainer Tony Avila has been teaching the art of boxing for 30 years. Coaching his son Tony Jr. to pro status. Tony coached at the Modesto PAL for years until one day fulfilling his dream of having his own boxing gym. His dedication to the youth of Modesto is unmatched. Taking troubled youth and showing them their full potential giving them a base not only in the ring but the ring of life.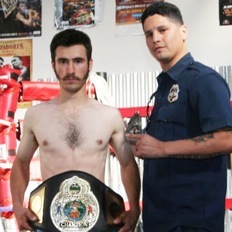 JOSE "sangre de zapate" SANDOVAL
Jose has been a member with Bad To The Bonz for 9 years , he has a excellent amateur career that stands at 45-3 , and is currently a professional boxer with a record of 3-0. An up and coming pro that has great potential.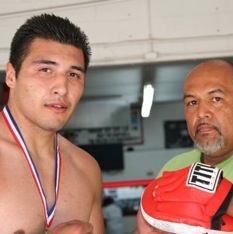 BIG RODNEY HERNADEZ
Big Rodney has also been been at Bad To The Bonz for 9 years. Growing up as a troubled youth he has had his ups and downs in the history of a young boxer. But Rodney has completely turned his life around. An inspiration to all young boxers in the gym. He had an impressive amateur boxing record of 28-3. Look for him soon to be making his professional debut soon.